S

peedy

M

ath
Speedy Math
Quick Brain Training Game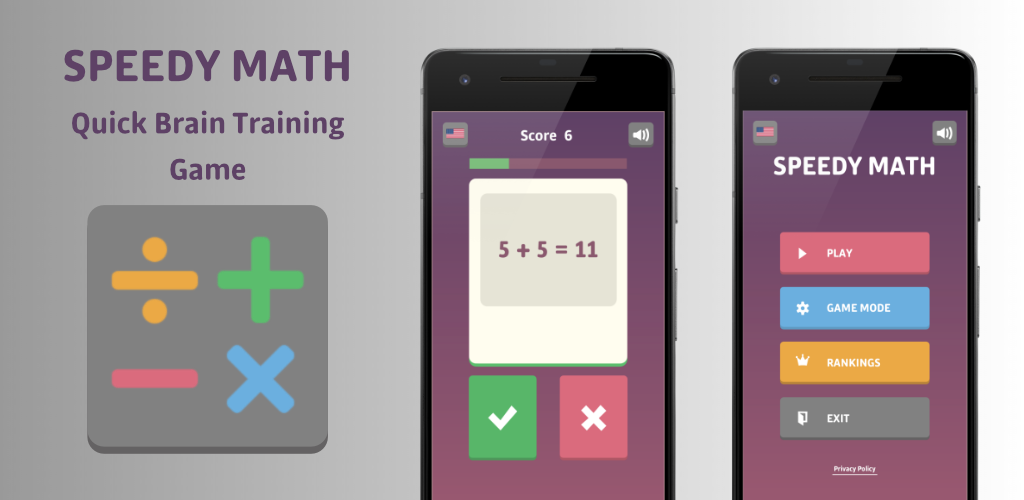 Available Now

---
"Speedy Math: Quick Brain Training Game" is designed for users to test and improve their knowledge of math in funniest way!
---
Discover All Amazing Features!
Check out what you can do with this game: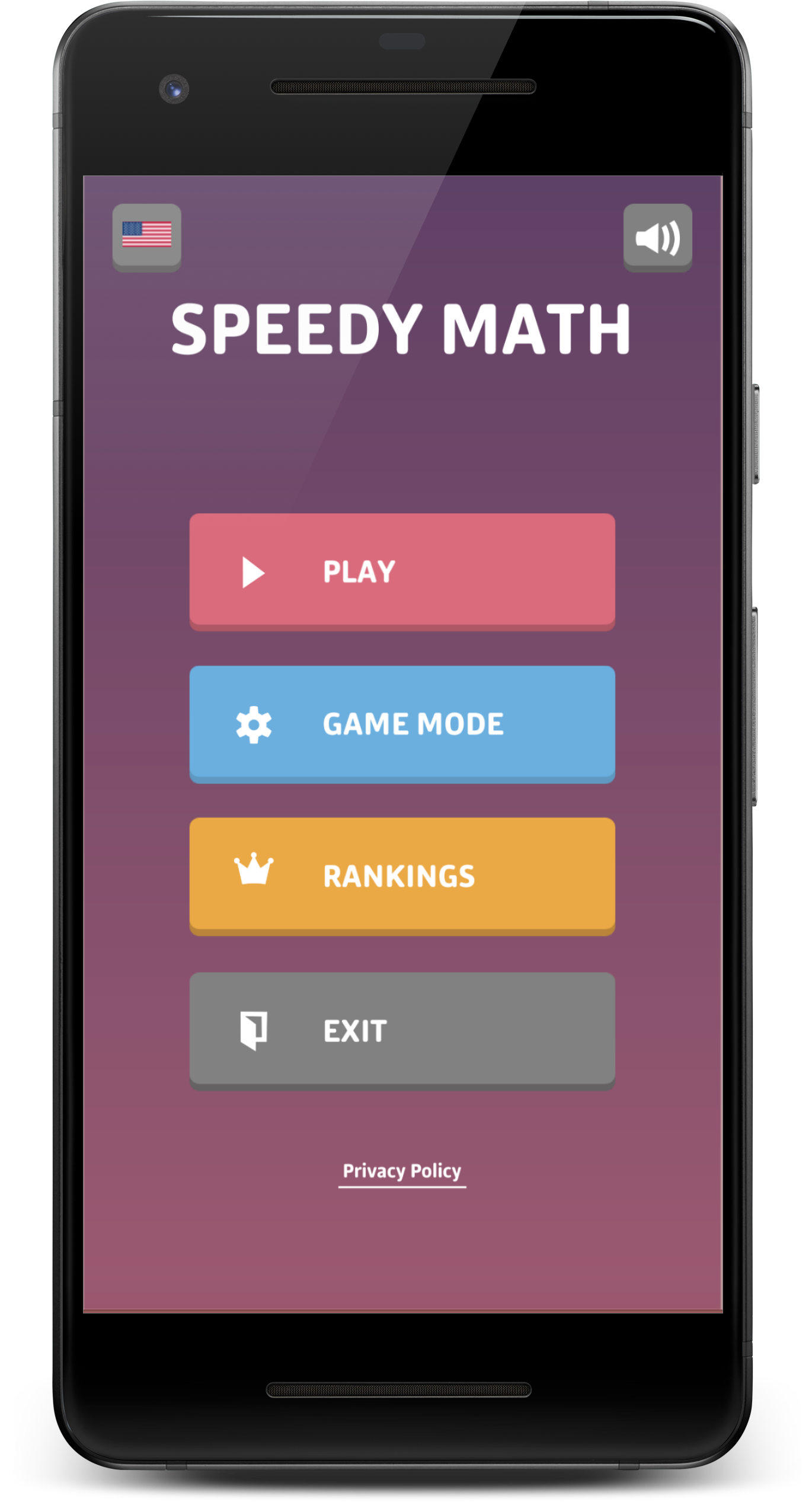 Train Your Brain
Speedy Math has 2 modes inside that normal and rush! You can race against the time or score.
Play Your Best
Solve different math problems in secs and be the best for that game.
Increase Your Reflexes
Day by day you will surprise to see changing of your decision-making time!
Be the Champion
You can see other players scores on Rankings Table and can start a new challenge for everytime!
---
---
Pinus Craft makes original video games and interactive experiences for a range of devices. By taking an ethics-first approach to creating entertainment, we maximise benefit for all stakeholders involved in building and engaging with our products. We source local suppliers, encourage industry unionisation, and endorse the adoption of positive business practices within the independent games sector.
---